Come join the team! We are currently looking to recruit a PhD student to work on a project supported by the prestigious BBSRC doctoral training program.
Full details on how to apply FindaPhd – Click here
The project
Despite all the work on stem cells, there still remain a lot of fundamental questions that need to be answered if we are going to be able to harness their true potential. This project was born out of a collection of intriguing observations by the supervisory team that together point to an intricate cross-talk between epithelial and mesenchymal stem cells at specific locations in skin and hair follicles. However, it is not known how these interactions occur, what regulates them and even simple things like what specific structures make up the contact points. Therefore, this PhD title is:
Determining the role and mechanism of spatially restricted basement membrane remodelling in regulating mesenchymal-epithelial interactions in skin and limbal stem cell niches
To do this, we are going to use a mixture of cutting-edge techniques including the most advanced forms of light and electron microscopy, 3D tissue-equivalent models and ex vivo model systems. It's going to be awesome!
More details on FindaPhd – Click here
The supervisors
One of the reasons why this studentship stands out is that you will have the opportunity to work in two different institutions with separate research groups. You'll get the benefit of seeing different research environments and working styles and therefore be better placed to decide where to go next. You'll also benefit from training by different faculty members with unique expertise who each bring valuable skills to the project.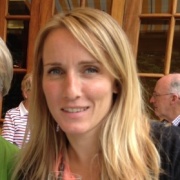 At the University of Liverpool, you will work with Dr Kevin Hamill (pubmed), a Senior Lecturer in matrix biology, and Dr Hannah Levis (pubmed) a lecturer in Ophthalmic bio-engineering. Kevin's work has focused on basement membranes and specifically on the laminin and LaNt families of proteins (simple intro here), he provides the matrix-specific expertise of this project. Hannah is an expert on the limbal stem cell niche and has carried out a lot of the characterisation of the structural features of the niche, that specialist knowledge will be invaluable for the design and interpretation of the ultrastructural parts of the project.
At Durham University, you will work with Professor Colin Jahoda. Colin is a tour de force in stem cell niche research, having led the way in describing the stem cells of the hair follicle and limbal niche. Check out his publication history here. Unsurprisingly, he has lots of really cool model systems that we will use to answer some key questions.
The project will work across both labs with specific parts being performed wherever the best equipment or best training can be obtained. We're really going to harness the power of our different institutions.
Training
The BBSRC DTP PhDs have a few added benefits over more standard PhD programs.
First of all, its four years of funding not the standard 3 of most UK PhDs. This takes some pressure of you as a student as you have longer to gather data. Importantly, it ensures you continue to be paid whilst writing up.
Secondly, during the course of the study you have the opportunity to do a 3 month placement (PIPs) in an area outside your project. This can be a chance to get a foot in the door of a commercial setting, or to experience something different like science writing, policy or patent work. You get to choose and, basically, it means you come out from your PhD much more competitive for the real world!
Thirdly, this project itself involves some pretty amazing transferable skills that are sought after by the science community. Not just the buzz-word of stem cells but also the top of the range imaging modalities that will ensure you are highly competitive for future research posts.
Finally, you will join a team committed to training. I truly believe that being a PhD supervisor is a commitment to train the next generation of scientists. If you have never been on this site before, have a look around, even if you don't fancy this project, you might find stuff that is useful like our guidebook for PhD students on how to become a successful researcher
Funding
This is a four-year funded program that will start Oct 2020. The successful applicant will receive research costs, tuition fees and stipend (£15,009 for 2019-20). To be eligible for the grant you need to be a UK citizen or EU citizen who has been resident in the UK for 3 years.
Who we want
This is a very competitive program, where you apply to the Liverpool/Newcastle/Durham PhD and then choose a project thereafter. To get through the initial screening, you will need a solid undergraduate degree in a biological sciences discipline. To be competitive in today's market you will probably need a Masters or at least some lab-based experience, but please do apply if you don't yet have either of those.
In terms of our specific project, you will receive all the training you need in the experimental techniques as well as experiment design, data analysis, writing and presenting. I'm, therefore, confident that if you come in with a willingness to learn then you will be successful in this environment.
Beyond academic performance, I am looking for someone who will complement our team. Hardworking and trustworthy of course, but also empathetic, altruistic and considerate. PhD's can be tough, so qualities of being resilient and having a positive attitude can really help.
Please get in touch for a chat. It is just as important that we are the right supervisors for you as it is that you are the right student for us!
Life in the lab
Below are a little smattering of the activities my team have got up to outside the lab. These are really just the tip of the iceberg. We work hard, but we also try to keep the balance right. Check out the blog for more
Full details on how to apply FindaPhd – Click here

Also, feel free to get in touch!